The Society for Advancement of Management (SAM) is a non-profit, student-run organization dedicated to facilitating learning, personal and professional development, and a network necessary to compete in today's global business environment. We provide an opportunity for members to increase management skills and expertise through participation in programs and services designed to improve the professional quality of their knowledge, performance, and leadership ability. As students aspiring to be successful managers, we are dedicated to the highest standards of professional conduct, and we facilitate an organizational culture of respect and responsibility that also embraces diversity.
our history
Society for Advancement of Management is a national nonprofit organization established in 1912 and founded for the purpose of promoting scientific study of the principles governing organized efforts in industrial and economic life. Today, we fulfill this mission through the study of management theory and practice.
Our Mission
To build a community of bold leaders by offering opportunities – to establish a professional network, to develop marketable business skills, and to build leadership potential that will lend to the achievement of personal success.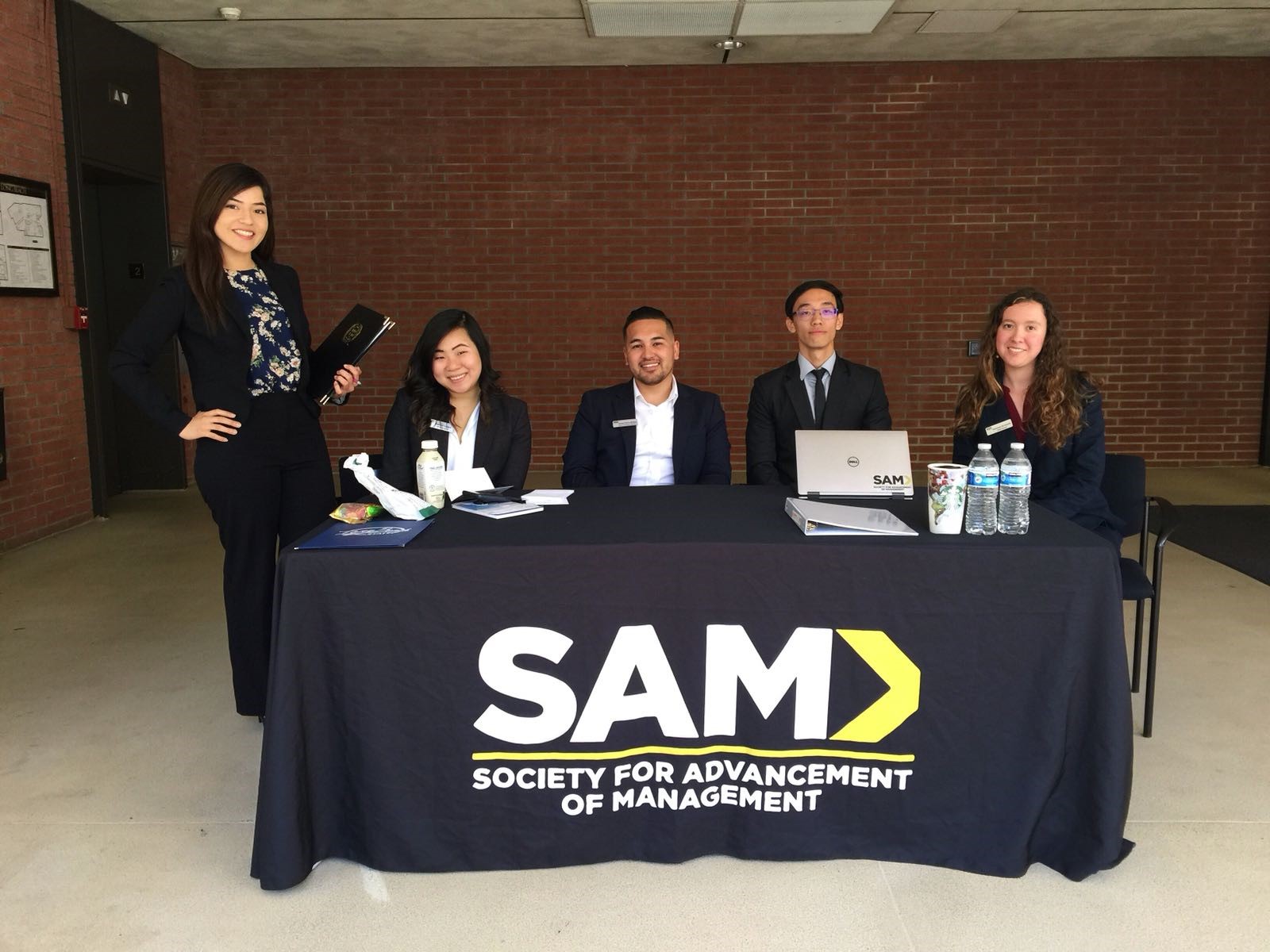 PROFESSIONAL GROWTH
We acknowledge the need to fill the gap between the classroom and workplace. SAM provides students with tools and opportunities for professional development such as the OSCM Industry Panel, Interview Summit, professional speaker series, workshops, and networking events.
COMMUNITY OUTREACH
We strive to be champions for change in our community by volunteering for various causes. Each semester SAM students participate in outreach programs such as Aids Walk LA, Tour de Cure, Los Angeles Times Festival of Books, and local beach cleanups.
SOCIAL EVENTS
SAM has a work hard, play hard culture. We consider ourselves a SAMily that understands the importance of building strong relationships. Each semester we host a number of socials such as picnics, bowling, hikes, baseball games, end of semester parties, and banquets.
corporate sponsorship
Please contact us if you would like more information about our organization. We rely on the financial support of companies in our community to offer our students invaluable opportunities!